OUR INSPECTIONS
THOROUGH – DETAILED – PROFESSIONAL
INSPECTING PROPERTIES OF EVERY SIZE & TYPE
Our inspectors help the client understand the true condition of the property. After providing an educational in-person or virtual review of our findings, we complete and deliver our report within 24 hours.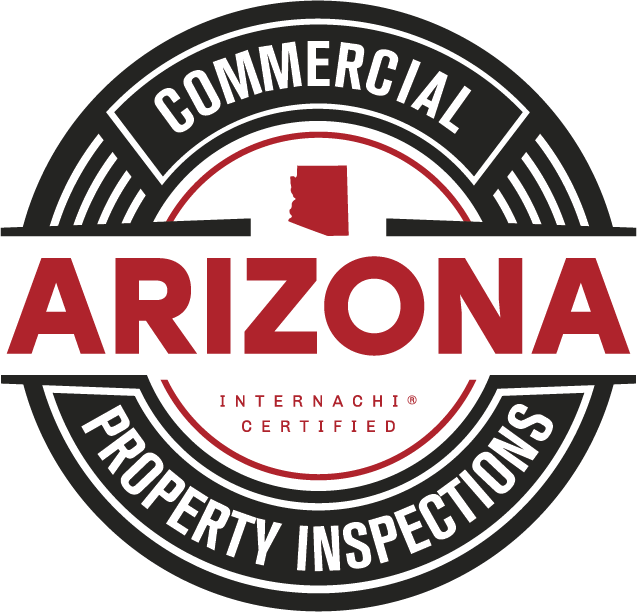 OUR COMMERCIAL INSPECTIONS
We provide thorough commercial property inspections for many different types of buildings – including:
Manufacturing facilities
Medical and Dental offices
Warehouses
Office Buildings
Office Suite Condominiums
Apartments buildings and complexes
Lodging and hotels
Strip malls
Each property is unique – so we tailor our inspections to meet the needs of our individual clients and their properties. After your inspection is complete, we provide you with an industry-leading inspection report that covers all of our findings in an easy-to-read format. When you choose us – you are getting the best inspection in Arizona!
ADA ACCESSIBILITY INSPECTIONS
COMMERCIAL BUILDING INSPECTIONS
INDUSTRIAL BUILDING INSPECTIONS
FIRE AND LIFE SAFETY INSPECTION
RETAIL PROPERTY INSPECTIONS
ANNUAL PROPERTY CONDITION REVIEW
MULTI-FAMILY PROPERTY INSPECTIONS
ELEVATOR/ESCALATOR INSPECTION
COMMERCIAL BUILDING REVIEW (CUSTOMIZED TO THE SPECIFIC TYPE OF BUILDING)
VIRTUAL REVIEW
Here at AZCPI, we prioritize an educational walk through of our findings after completion of the inspection. With the reality that many of our clients are from out of state, we provide a virtual walkthrough experience for any client that will be unable to attend in-person.
STANDARD PROPERTY CONDITION ASSESSMENT INSPECTIONS
This form of inspection is performed by our highly experienced inspectors who have actual commercial trade experience. The goal of this inspection is to find and report on any defects, maintenance/repair needs, or safety concerns.
The duration for this kind of inspection can be anywhere from a half-day, to 5 full days depending on the property size and complexity. The report will be generated within 24 hours of inspection completion.
An in-person or virtual walk-through is recommended on the day of inspection completion. This walk-through will include all involved inspectors educating client(s) on their findings and making recommendations for repair/correction needs.
These inspections can also be scheduled annually to determine continuing property condition, maintenance, and repair needs. 
A STANDARD COMMERCIAL PROPERTY INSPECTION INCLUDES:
(Any of these can be added or subtracted from the inspection and agreed upon prior to the inspection for a customized price/view).
– Document Review  
– Site Utilities, Drainage, and Paving
– Frame, Structure, and Building Envelope
– Roof Covering and Structure
– Mechanical and Electrical Systems    
– Plumbing Systems    
– Heating, Ventilation, and Air Conditioning
– Life Safety/Fire Protection
– Interior Elements and Finishes 
– Exterior Elements and Finishes 
– Kitchen and Cooking Equipment   
– Repair and Correction Recommendations
ADDITIONAL INSPECTION SERVICES:
The following ancillary inspections can be added to any commercial property inspection for a customized view of the property and its additional systems. 
WOOD DESTROYING INSECT INSPECTIONS (TERMITES)
LANDSCAPE AND SPRINKLER SYSTEM INSPECTIONS
The TEAM approach (Technical Experts And Management) is needed whenever a client desires a more technically detailed inspection.
In such cases, a team of licensed contractors is hired to inspect and include costs of currently needed repairs and maintenance. 5-year projected maintenance costs and potential warranties or certifications (such as fire sprinkler or elevator certifications) may also be provided by such specialists. 
Arizona Commercial Property Inspections can manage any level of detailed inspection your company desires. Yearly Property Condition Assessments are recommended after the initial inspection to monitor your building's performance, maintenance and it's unique needs.
Hiring AZCPI for your annual inspections would be beneficial in many ways, especially because of the relationship between the client, property managers, and the inspectors that will be created during the initial inspection.

EXAMPLE OF SUPPLEMENTED PROFESSIONALS MAY INCLUDE: 
– Structural engineers        
– Environmental Specialists (Mold, Lead, Asbestos, Radon, Etc.)       
– Elevator Specialists    
– Pest Control Experts       
– HVAC (Heating, Ventilation, Air Conditioning) Specialists      
– Roofing Contractors 
– Electrical Contractors    
– Asphalt and Paving Specialists    
– Plumbing Contractors    
– Window & Door Contractors
– Fire Protection Specialists        
ELECTRONIC INSPECTION REPORTS

Thorough & Comprehensive
Our Inspection Reports
Within 24 hours of inspection completion, AZCPI will electronically deliver a report published into industry-leading software. These reports are designed for the ease of use of the client.